GI-Literatur

Auf diesen Seiten finden Sie interessante Literatur rund um die Geoinformatik.
Wählen Sie ein Themengebiet aus:
Spatial Modeling in Natural Sciences and Engineering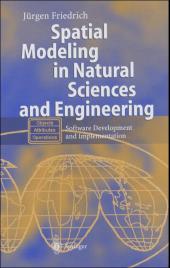 Software Development and Implementation
Friedrich, J.

1. Auflage.
Berlin: Springer, 2004.

305 Seiten
ISBN: 3540208771
unverbindl. Preis: 99,95 EUR

The author introduces the reader to the creation and implementation of space-related models by applying a learning-by-doing and problem-oriented approach. The required procedural skills are rarely taught at universities and many scientists and engineers struggle to transfer a model into a computer program. The purpose of this book is to fill this gap. It moves from simple to more complex applications, covering various important topics in the sequence: dynamic matrix processing, 2D and 3D graphics, databases, Java applets and parallel computing. A file (SMOP.zip) with all examples can be downloaded free of charge from the Internet at http://de.geocities.com/bsttc2/book.